Tokyo's Robot Restaurant show is wild, weird, amazing
Looking for something unusual … and crazy … during your visit to Tokyo.  How about checking out the wildly popular robot show at the Robot Restaurant ?  This show has been featured in media and TV around the world and has become a must-see attraction for tourists in Tokyo.  Robots and girls dancing, fighting, parading, and putting on a wild display that will leave you with only one thing to say … Wow !!!
Located in Kabukicho, an entertainment, red-light, and dinning section of the Shinjuku district of Tokyo, the restaurant show fits in with the craziness of the area. It is a wonder of technology, with big and small robots of all types … shaped like action heroes, dinosaurs, sharks, Transformers, spiders and even women … parading across the stage among multi colored lights and lasers …. surrounded and ridden by wildly dressed girls.
Watch the above video by Sharla in Japan, as she gives a great introduction to the variety of visuals you can expect from this sensory overload experience. Also check out the virtual reality 360° video experience in the Video Options.
Robots and Girls
Robots in action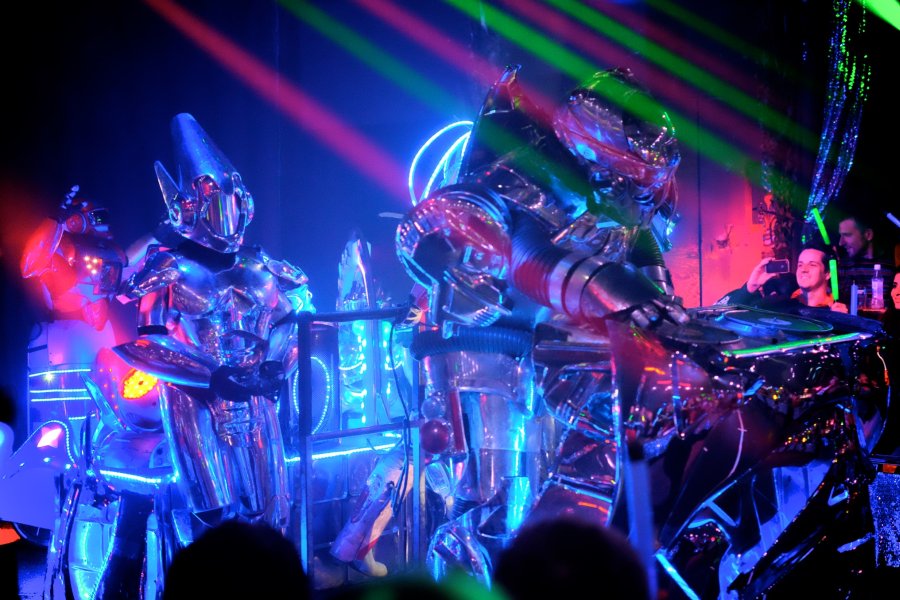 Image Credit: Mathias V.    CC by 2.0
Lots of good looking eye candy !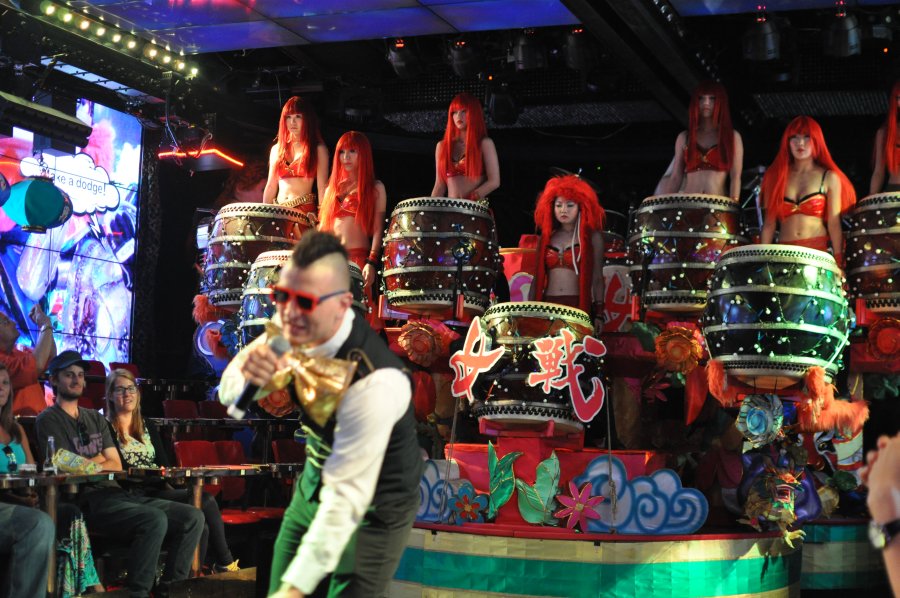 Image Credit: Scott Edmunds   CC by 2.0
The fembots come marching in !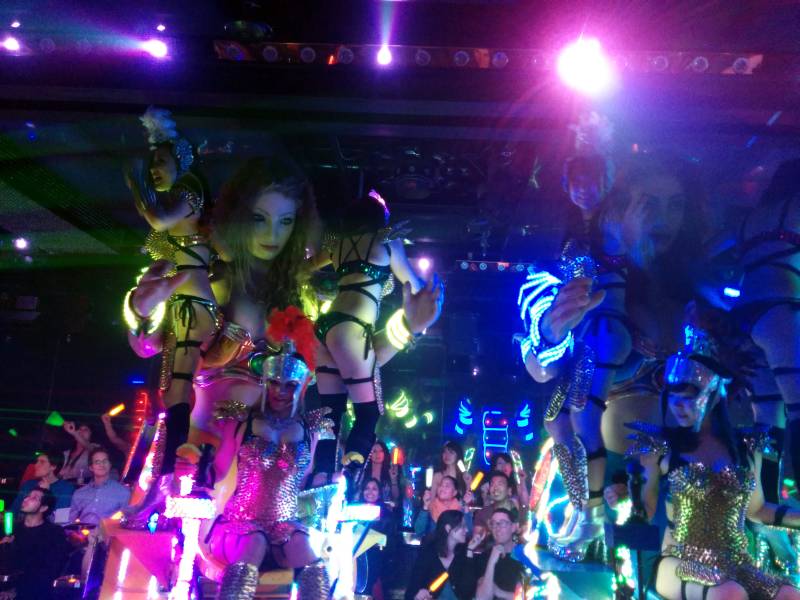 Image Credit: Cory Doctorow  (CC BY-SA 2.0)
The spider rider parades through the show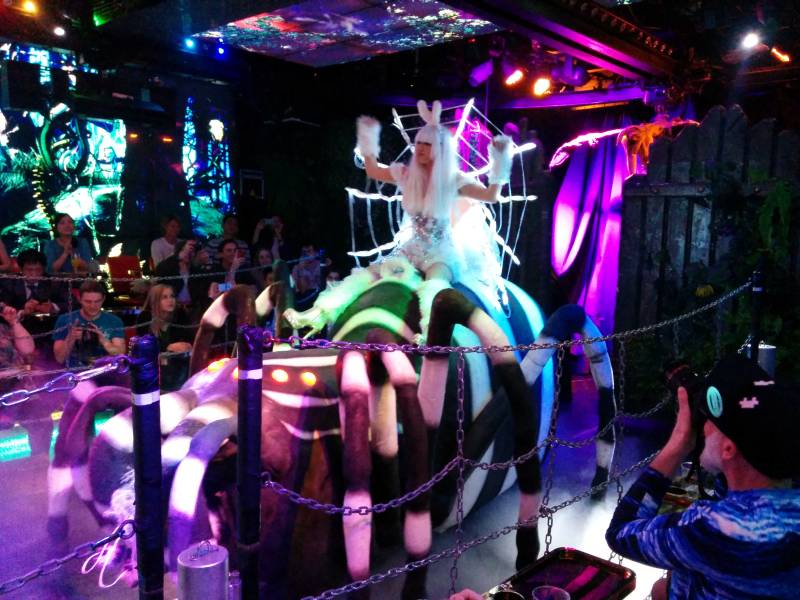 Image Credit: Cory Doctorow  (CC BY-SA 2.0)
Website for the robot show is here: http://www.shinjuku-robot.com/
A view of the inside seating area of the restaurant.  This is truly a wild and strange place !

How to find the show … map of the Robot Restaurant location.  It is located east Shinjuku Station in the entertainment and dinning area of Kabukicho.

Zauo Fishing Restaurant
Looking for another unique experience while you are in the Shinjuku district of Tokyo?  How about checking out the Zauo "fishing" restaurant where you eat what you catch in the restaurant.
Instructions on how to view 360° video on mobile devices.
1. Under "Video Options" (located at top of page) select the VR 360 video.
2. On the video tap the title which is located on top left of the video
3. You will be taken to the YouTube app (if installed on your phone) where the video will play.
4. To return to this page tap the "return" button on your phone.
Go back to top of this page