Let the Robots Service You at the Henn Na Hotel in Sasebo Japan
Looking for an unusual travel adventure?  Check out the Henn na Hotel (also known as the robot hotel) in Sasebo, Nagasaki, Japan.  The Huis Ten Bosch theme park in Nagasaki Prefecture opened a new hotel with a difference.  The Henn na Hotel, which translated means Weird Hotel, opened for business this summer (July 2015) and according to the hotel it is the world's first robot hotel.
The hotel is full of robot devices and smart and energy efficient technologies.  Check-in reception is an English speaking dinosaur and a Japanese speaking female humanoid, while the porter taking your bags to your room is an automated trolley.  It also has a robotic arm to manage storage of your personal belongings in the cloak room.
Huis Ten Bosch theme park
The hotel is part of the Huis Ten Bosch theme park complex located in Sasebo which recreates the Netherlands by displaying real size copies of old Dutch buildings.  The park features many Dutch-style buildings such as hotels, villas, theaters, museums, shops and restaurants, along with canals, windmills, amusement rides, and a park planted in seasonal flowers.  The theme park which opened in 1992 is located on Hario Island in the southern part of Sasebo.  Its location reflects the historical relations between the Netherlands and Japan, which began in 1609 when a trading post was opened by the Dutch in Hirado, not far from Sasebo.  Find out more about Huis Ten Bosch from their website: http://english.huistenbosch.co.jp/
Choose your hotel check-in … a beautiful lady or a hat-wearing dinosaur. 🙂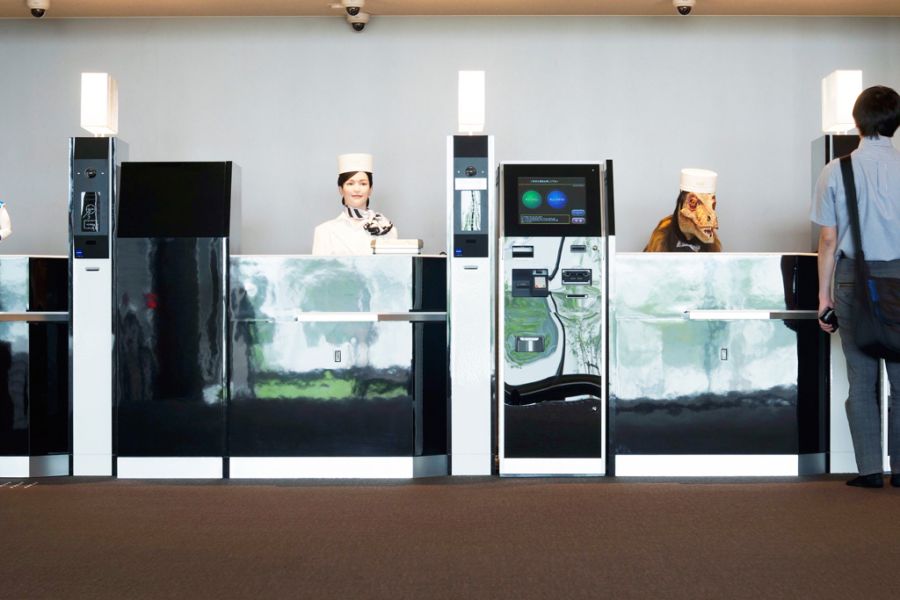 Hotel Reception – Image Credit: Henn na Hotel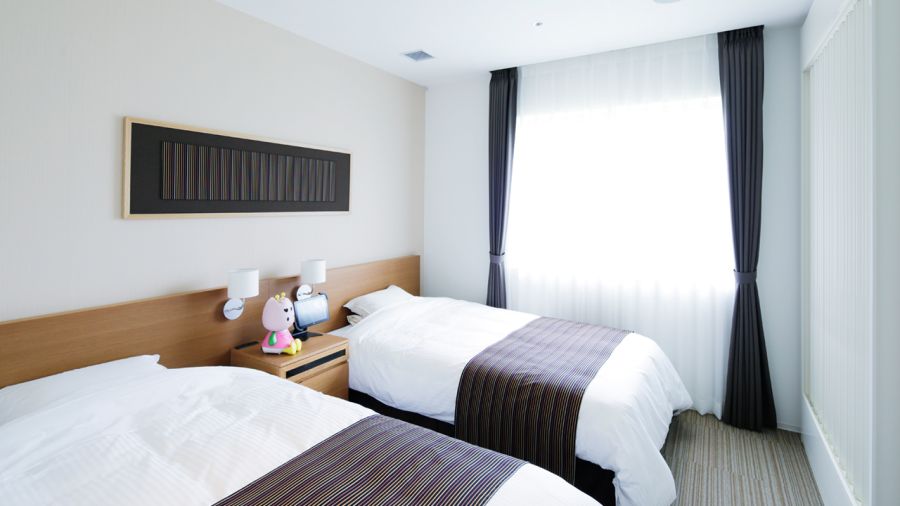 Standard Room – Image Credit: Henn na Hotel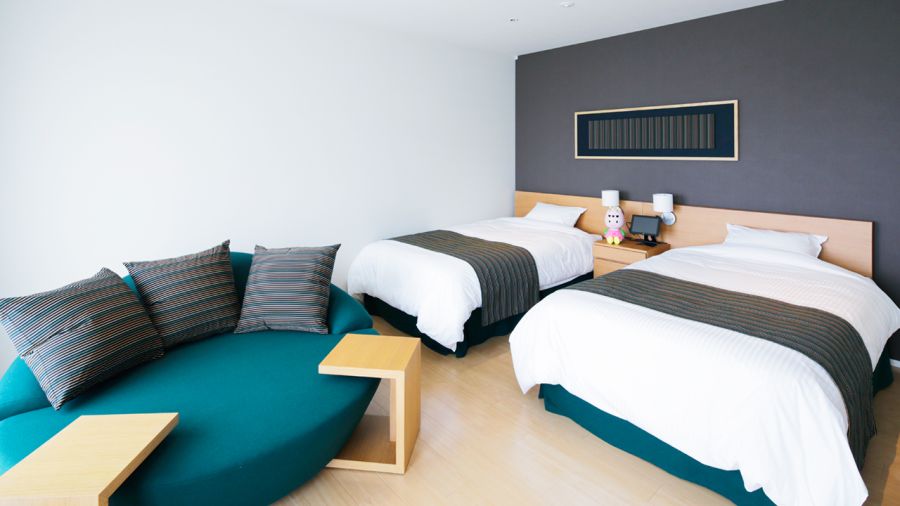 Deluxe Room – Image Credit: Henn na Hotel
Hotel website:  http://www.h-n-h.jp/en
Interested in visiting this unusual theme hotel?  Here is the map location: