One of Tokyo's Best Izakayas, Gonpachi
Tokyo is a foodie paradise, from local Japanese fare to Indian, African, French and many more authentic ethnic food restaurants. But if you are looking to experience the flavor and ambiance of one of the Japanese workers' favorite after-work places, then you should check one of the myriad of Izakayas located throughout the city.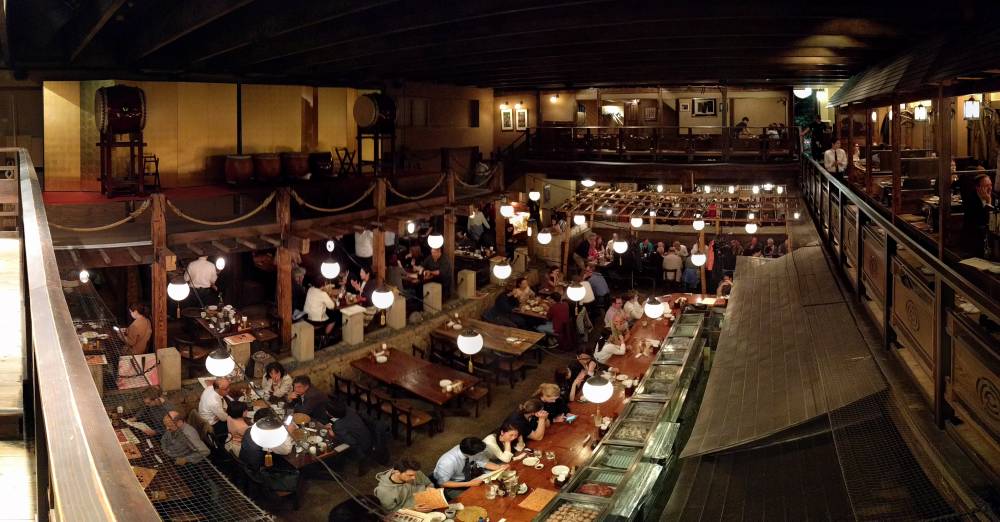 The izakaya, a type of casual Japanese bar in which a variety of small, typically inexpensive, dishes and snacks are served to accompany the alcoholic drinks, is a particular favorite of the after-work crowd. They have been compared to Irish pubs, tapas bars and early American saloons and taverns.
And one of the most famous may be the Gonpachi NishiAzabu restaurant. Check out the above video for a tour of the establishment.
The restaurant is rumored to have been QT's inspiration for one of the scenes in the movie "Kill Bill" and once you see the inside the similarity immediately becomes evident. In addition, former Japanese Prime Minister Junichiro Koizumi clearly considered it one of one of the best izakaya in Tokyo, as he entertained George W. Bush here during an official visit to Japan.
Stepping inside the Japanese castle-like structure in located in Nishi Azabu, the restaurant's open layout includes two levels of tables situated around a central open space. Gonpachi's menu includes everything you would expect from a traditional izakaya, with charcoal-grilled skewers and soba dishes taking center stage.
CNN Travel included Gonpachi in there selection of the best izakayas in Tokyo
Restaurant Location

Other Fun & Weird Tokyo Eats
Here are some more fun and unusual theme restaurants you might enjoy:
Have another cool restaurant worth considering? Let us know … Contact Us



Feature/Top Image Credit: David Baron under (CC BY-SA 2.0)