Akihabara Maid Cafe – Chilean Woman's Japan adventure
A Chilean college student was given the opportunity for a day to work as a maid at an Akihabara maid cafe as part of her winning an annual Anime Expo in Santiago, Chile.  The Japan Times reported on the young lady's visit to Akihabara and her day of being part of one the most famous maid cafe brands, @home cafe.  The video does a great job in detailing this Otaku favorite from the perspective of both the guest and maid as the lady tries her hand at both positions.
Maid cafes are growing in popularity both in and outside of Japan.  According to Wikipedia, the first permanent maid cafe, Cure Maid Cafe, was established in Akihabara in March 2001.  A subcategory of cosplay restaurants found predominantly in Japan, in these cafés, waitresses dressed in maid costumes act as servants, and treat customers as masters (and mistresses) in a private home, rather than as café patrons.
Maid cafe : @home cafe
@home cafe, probably the most famous brand today of maid cafes is celebrating over 10 years in business.  Check out @home cafe's website to find out more about maid cafes and locations.
http://www.cafe-athome.com/about-english/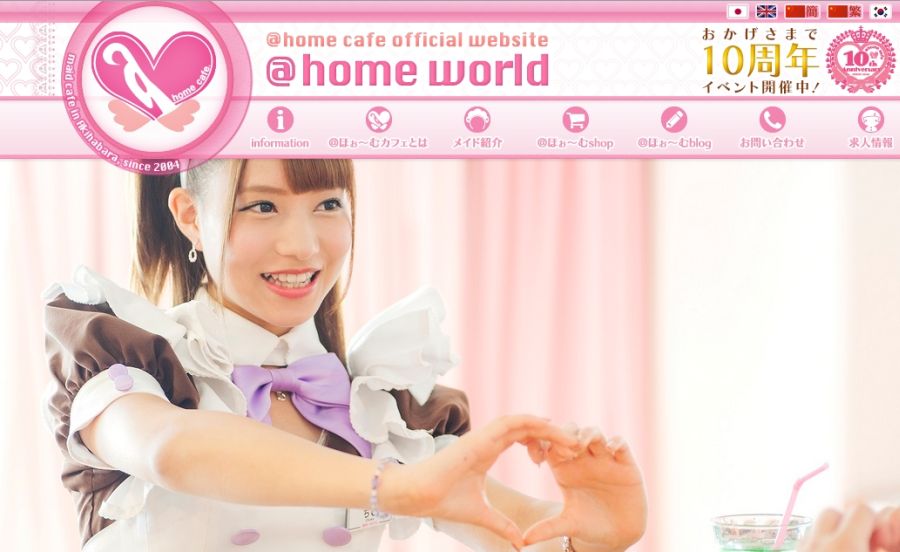 Maid cafes are popular with Otaku in the Akihabara area of Tokyo.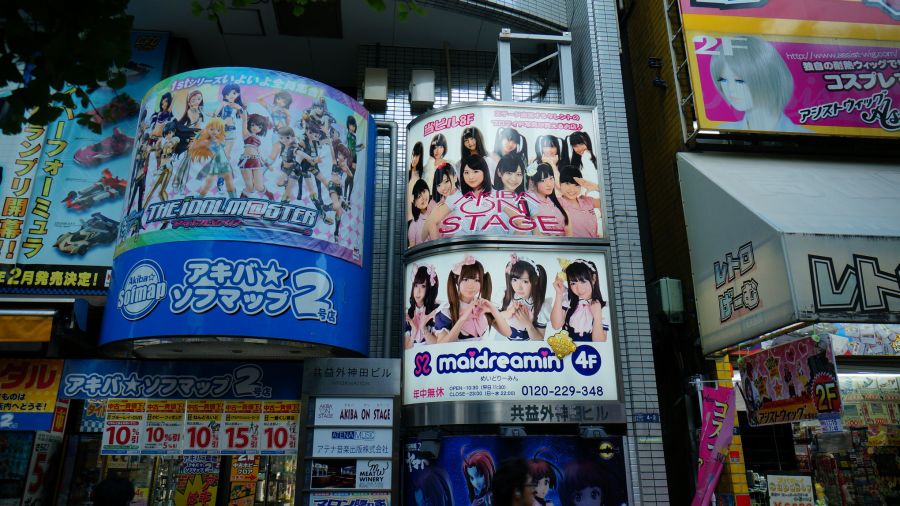 Image credit:Andrew and Annemarie    CC BY-SA 2.0
Young lady promoting a maid cafe in Akihabara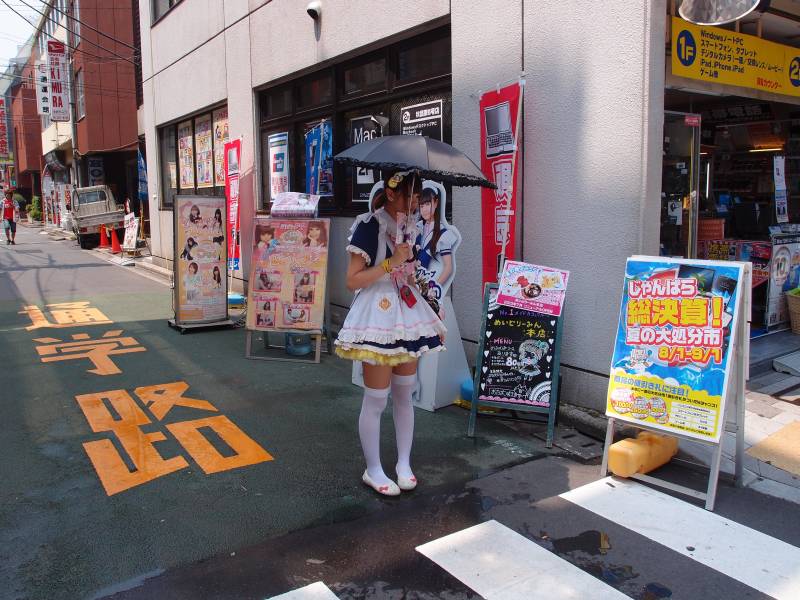 Image credit: Guilhem Vellut  CC BY-SA 2.0
Wanting to stop by @home cafe for a little TLC from the "maids" … here is the location of the main cafe in Akihabara
Sharla In Japan has her first Maid Cafe experience.

BuzzFeed Blue gets the scoop on Maid Cafes

Instructions on how to view 360° video on mobile devices.
1. Under "Video Options" (located at top of page) select the VR 360 video.
2. On the video tap the title which is located on top left of the video
3. You will be taken to the YouTube app (if installed on your phone) where the video will play.
4. To return to this page tap the "return" button on your phone.