Sushi Breakfast at Tokyo's Tsukiji Fish Market
Tokyo's Tsukiji Market is the largest wholesale fish and seafood market in the world, handling more than 400 different types of seafood and supplying restaurants all over the world with fresh fish.  It is also one of Tokyo's biggest tourist attractions.
The outer market, located in a maze of tiny streets packed with retail shops, allows visitors the chance to purchase seafood and other food supplies and enjoy an early morning sashimi meal.  Check out the above video to get a feel for having a sushi breakfast at one of the popular restaurants in the market.
For more information and planning your trip to the market there is the Tsukiji Market English website
Visit before it moves
You might want to plan your visit soon because the wholesale market is scheduled to move to nearby Toyosu district in November 2016. While the new market will most likely be something to marvel at, it can not replace the character and history of Tsukiji.
Tsukiji Market open for business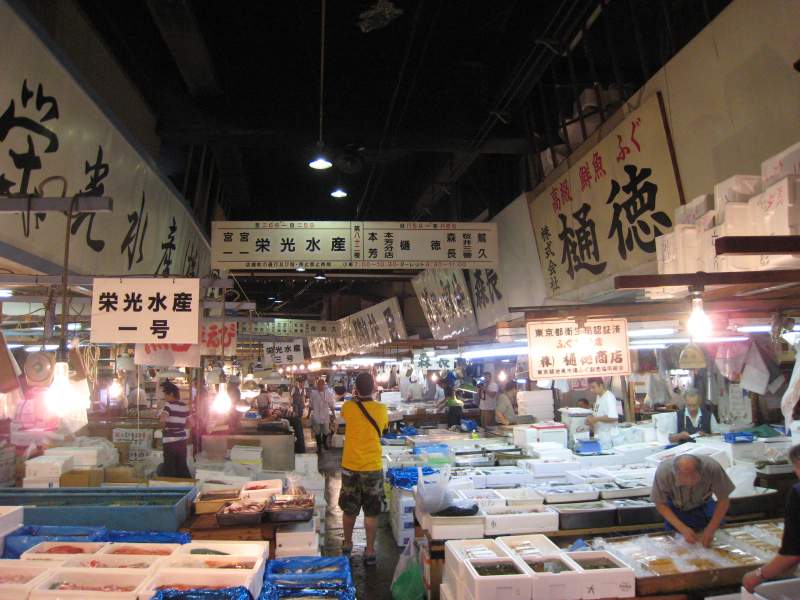 Image Credit: Connie  (CC BY-SA 2.0)
Tsukiji Market tuna being cut and ready to eat 🙂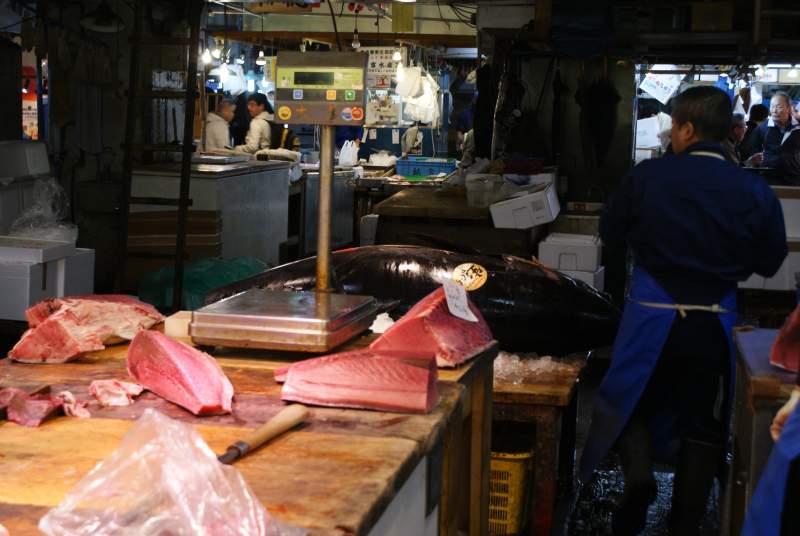 Image Credit: Luca Mascaro  (CC BY-SA 2.0)
Tsukiji seafood selection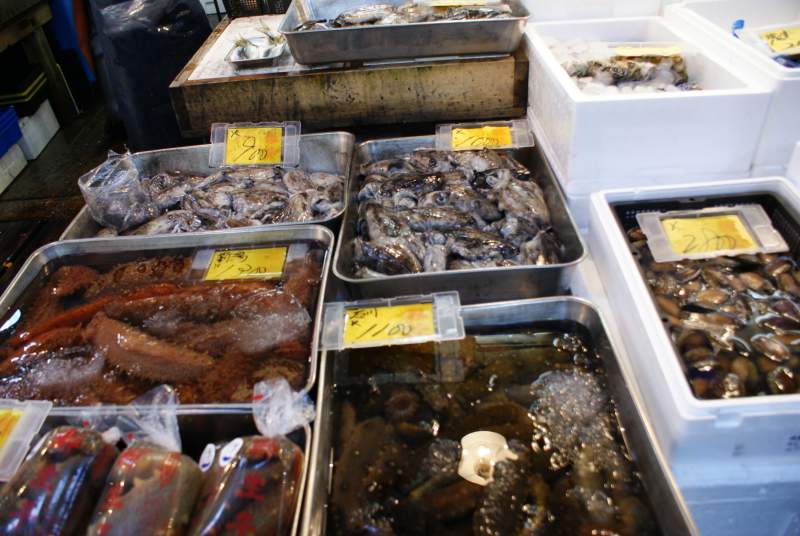 Image Credit: Luca Mascaro  (CC BY-SA 2.0)
Map location for the Tsukiji Market