Visit Kyoto State Guest House – open to public year round
Now you can add the Kyoto State Guest House to your list of beautiful sites to visit during your next adventure in Kyoto.
From July 2016, the facility will be open to the public throughout the year, while avoiding the periods of the visit of foreign dignitaries.  You are now able to get a glimpse of what only foreign leaders and officials have been able to see until now.
The Kyoto State Guest House offers its guests hospitality based on original Japanese culture, which makes it unique when compared to the Western style of the State Guest House in Akasaka Palace in Tokyo.  The facility was built in 2005 for the purpose of welcoming guests from abroad and to foster a better understanding of Japan and its culture and for deepening friendships with Japan.  The house was designed/built in the traditional Japanese style in order to be in harmony with the surrounding historical sites and natural environment of the Kyoto area.  For example it was built with a hip-and-gable roof which is called an Irimoya.  It also has a free architectural design based on the decorative alcove, which is called Sukiya.  Another feature of the guest house is the formal style of fence, called Tsuijibei, which is made by pounding a mixture of mud and clay and placing it between wooden frames.
To build the house, many artisans, including Sukiya style carpenters, plasterers, special gardeners and metal foil cutters collaborated on special techniques which are recognized as traditional accomplishments in Kyoto.  The interior design features include Nishijin fabric picture fittings called Makie, which are sprinkled with flecks of gold, silver or beautiful paint.  In addition, carefully selected lacquer ware that exemplifies tradition and excellent craftsmanship augments the graceful interior decor.
The main gate and wall of the compound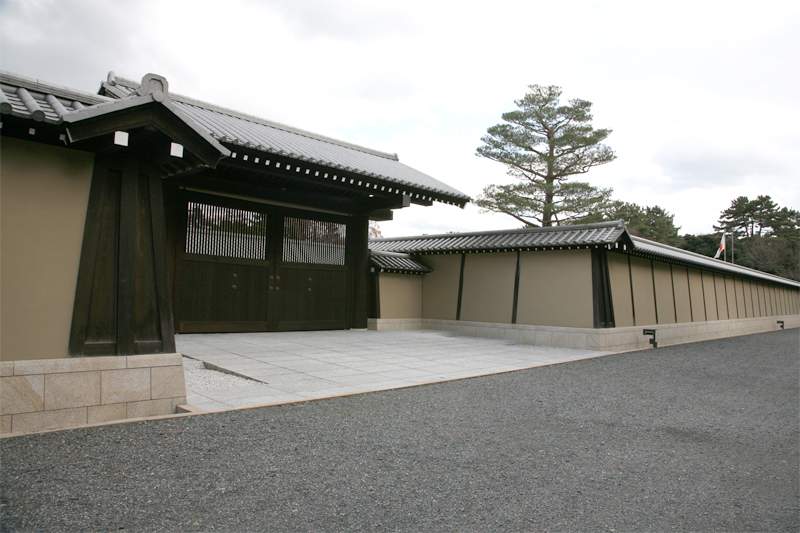 Image: Government of Japan
A Japanese garden within the compound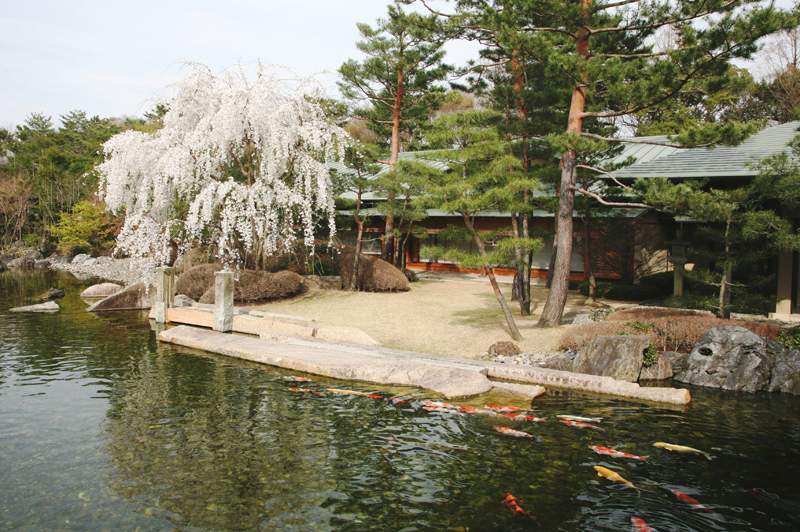 Image: Government of Japan
Map of the Guest House location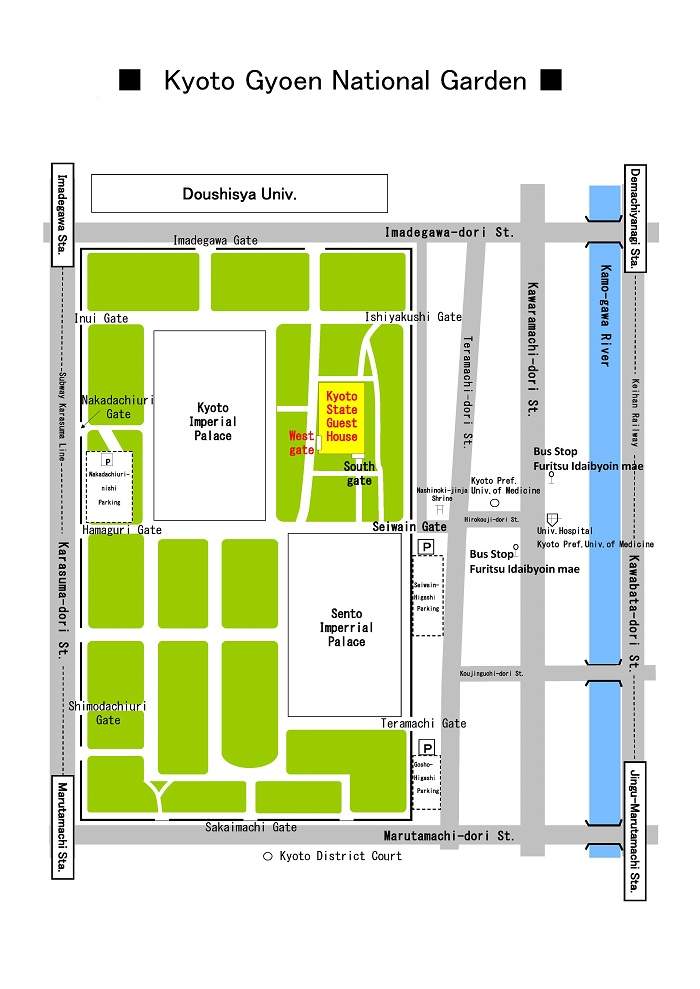 Image: Government of Japan
Find out more about opening information for the State Guest House to help in planning your visit to this beautiful site.