Visit Japan's beautiful bonsai gardens and museum
Experience the Japanese cultural art form of bonsai by visiting some of the most beautiful gardens and museum.  Bonsai uses cultivation techniques like pruning, root reduction, potting, defoliation, and grafting to produce small trees that mimic the shape and style of mature, full-size trees.
Check out the above beautifully done video that showcases the various gardens around Japan:
– Omiya Bonsai village (its museum and the five famous gardens)
– Masahiko Kimura's garden
– Shinji Suzuki's garden (Taikan museum)
– Kunio Kobayashi's garden (Shunka-en)
– The Takamatsu Bonsai Convention
– Keiichi Fujikawa's garden (Kouka-en)
If you are in the Tokyo area how about adding the Omiya Bonsai Village and Art Museum to your Japan travel adventure.  Long ago, gardeners living in Tokyo took care of the gardens of feudal lords and samurai. In the Meiji period some of the gardeners began to specialize in bonsai.  After the Great Kanto Earthquake of 1923, a group of bonsai gardeners moved to the area in search of land suitable for growing bonsai and in 1925 the Omiya Bonsai Village was established.  And near the Village is the Omiya Bonsai Art Museum which is the world's first publicly run museum dedicated to bonsai art.  It boasts a collection of more than 100 bonsai masterpieces and bonsai-related artifacts such as bonsai pots, miniature landscape stone called suiseki, books and woodblock prints.
Outside area of the Omiya Bonsai Museum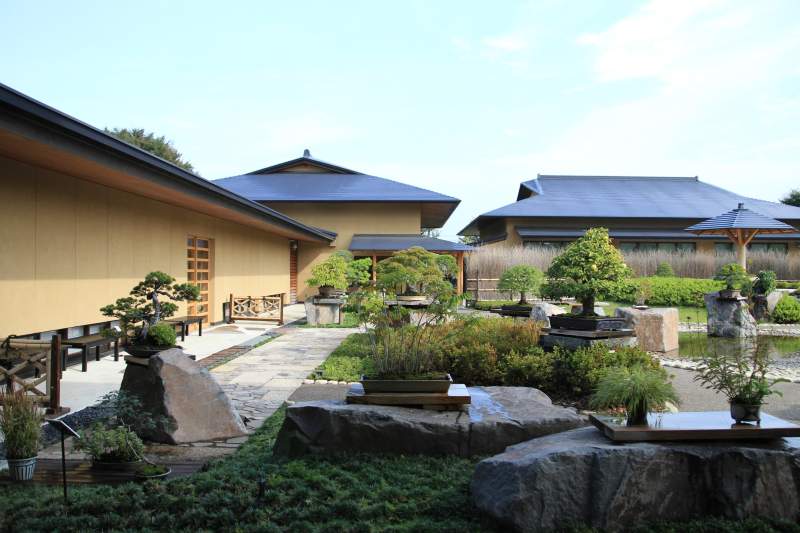 Image Credit: Norio Nakayama (CC BY-SA 2.0)
Shimpaku "Myojyo" (Japanese Juniper) – 盆栽美術館 – Bonsai Museum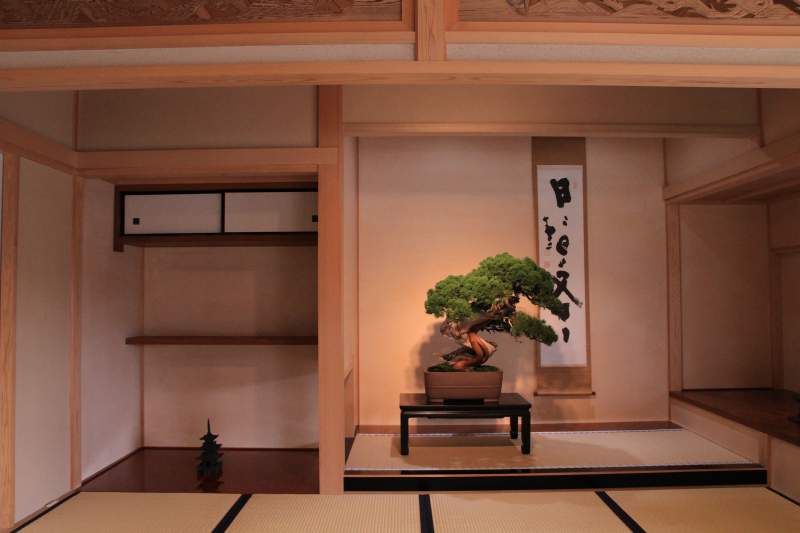 Image Credit: Norio Nakayama (CC BY-SA 2.0)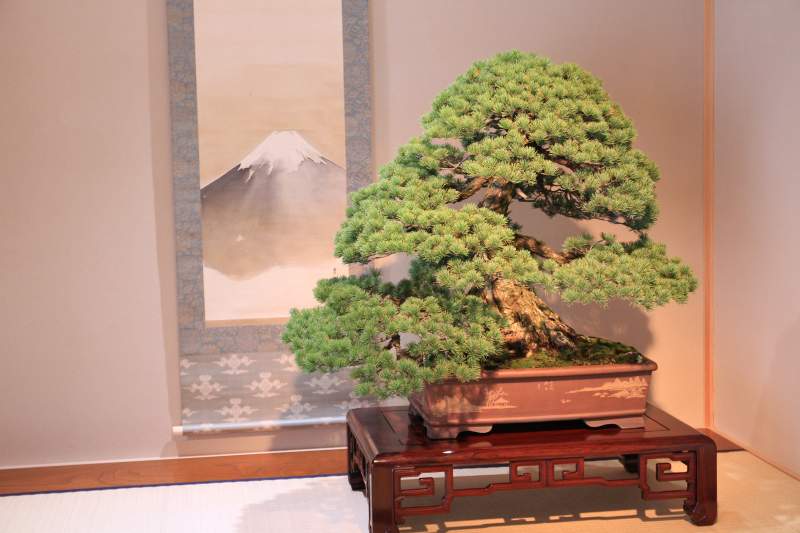 Image Credit: Norio Nakayama (CC BY-SA 2.0)
The Omiya Bonsai Art Museum is:
5 minutes walk from the East Exit of Toro station on the JR Utsunomiya line, or
10 minutes walk from Omiya Kouen station on the Toubu Noda line.
Museum website – How to get there

More about bonsai can be found on Wikipedia.