Tokyo Casino Resort Gambling Updates
Long known for its Pachinko parlors that are ubiquitous in cities across the country, Japan may in the near future finally add casino gambling in the city of Tokyo.
Japan's parliament passed a law in December 2016 to finally legalize casinos, ending 15 years of political argument and opening the way for projects that combine high-stakes gambling with hotels, shopping and conference space.
There remains, however, concern by the public on gambling addiction and money laundering, as well as the potentially negative impact of casinos on local neighborhoods.  A 2016 poll done by public broadcaster NHK showed 44% of the Japanese public opposed casinos and just 12% supported them.
That said,  according to a Daiwa Research Institute study, as few as three casinos could generate an estimated nearly $10 billion in net profit annually, equivalent to 0.2% of Japan's gross domestic product.
Casino resorts are seen by some as an economic stimulus measure that would likely increase the number of foreign tourists visiting Japan.  Tokyo Governor Yuriko Koike stated that a casino project would "make the city more attractive" and that Tokyo needed to attract "more visitors from overseas".   Almost 20 million people visited Japan in 2015 and the government wants to increase that to 40 million by 2020 and up to 60 million by 2030.
Still, casinos will not be in operation until 2022-23 at the earliest, gaming executives have said. Fresh legislation is needed within a year to set out details on regulation, tax rates and dealing with social ills such as gambling addiction and organized crime.
In the past there had been talk about possible locations being considered for the Tokyo casino resort  which include the Tsuji fish market area (which is planned to relocate to Toyosu) and Odaiba, both are east side of Tokyo and waterfront areas.
Arial view of the Tsukiji market area.

READ MORE: Follow Tokyo Olympics 2020 news and updates
Check back here for updates on progress toward making a Tokyo casino resort a reality.
Sources: GGRAsia and The Japan Times  and Fortune
For the time being, however, Pachinko will continue to rule Japan.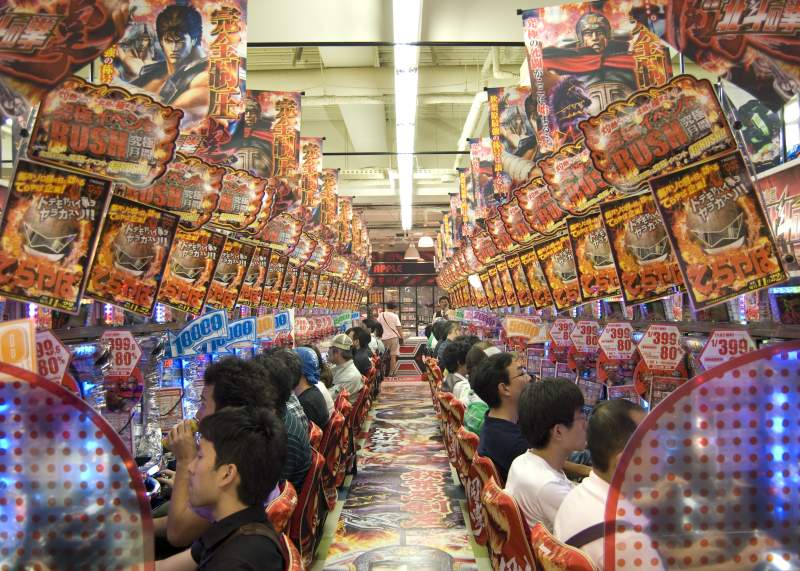 By Tischbeinahe – Own work, CC BY-SA 3.0,