Hiking to spectacular view from atop Mount Norikura
Great hiking adventure to the top of Mount Norikura (Mt. Norikura-dake) which at its highest point, called Kengamine, has an elevation of  3,026 meters (9,927 feet).  From the top you have spectacular views in all directions, to the north the Kita (Northern) Alps and to the southeast are the Chuo (Middle) Alps and Minami (Southern) Alps.  Also about 20 km south is Mt. Ontake.
Mt. Norikura, whose name means "riding saddle," gets its name from its shape that looks like a horse saddle.  It borders Gifu and Nagano prefectures in Japan and is part of the Hida Mountains.  After Mount Fuji and Mount Ontake, Mount Norikura is the third tallest volcano in Japan and hardened lava flows can still be seen near the peak, as well as 12 crater lakes that were formed by volcanic activity. The Norikura Skyline is a road through the mountain, however, it is closed for much of the year because of heavy snow fall.  Even in the summer, some snow remains on the northeastern face of the mountain.
Below are pictures from last May's hike of Mt. Noriura by Jackie Uchi and the Yamaneko hiking and climbing club of Japan … while the above video gives you a since for the beauty of the area further into the summer months.
Got to check my Facebook page at the top of Mt. Norikura !! 🙂  🙂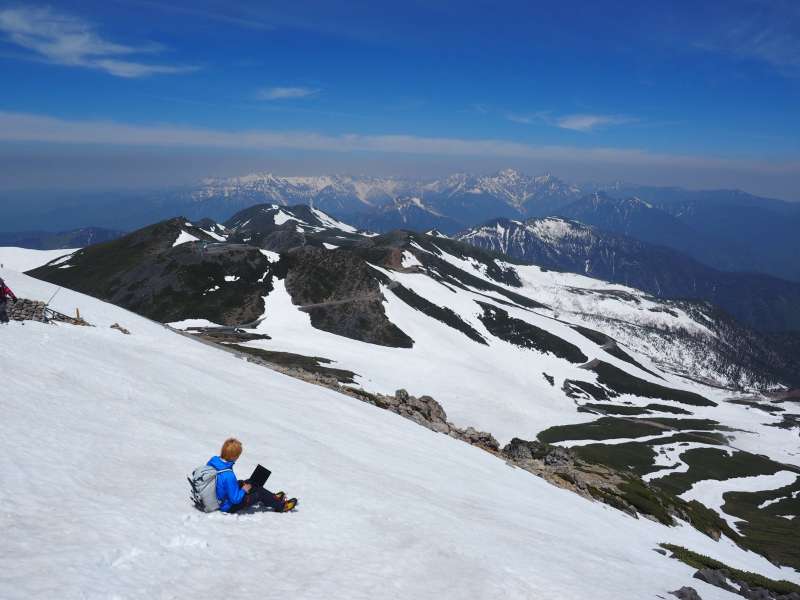 Enjoying hiking on Mount Norikura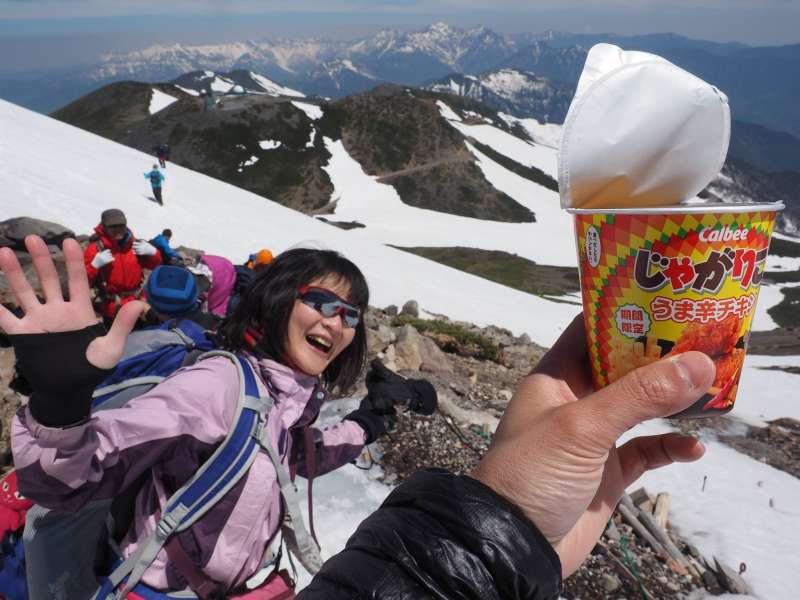 Phone service even here !! 🙂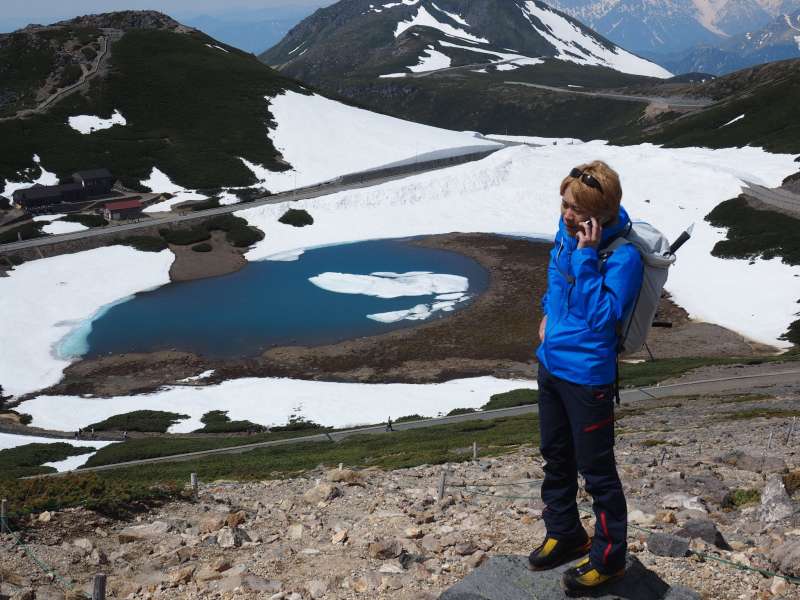 Balancing act on Mt. Norikura.  Watch out for my spikes !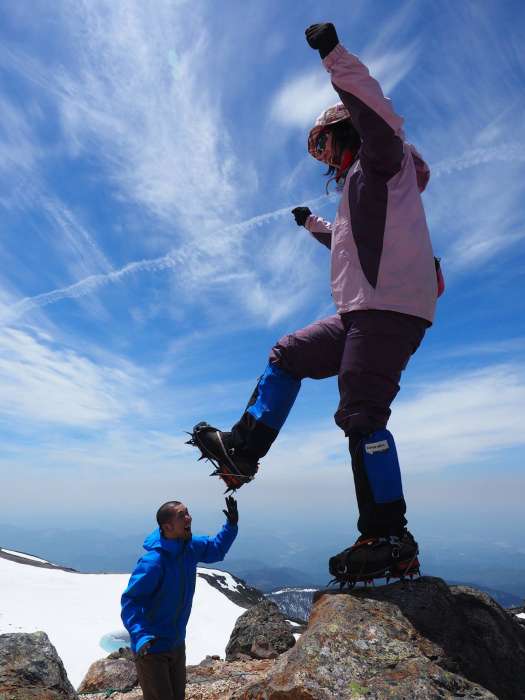 Above photos courtesy of Jackie Uchi of the Yamaneko hiking and climbing club.
Here are some other pictures of Mt. Norikura during the warmer season
Top of Mt. Norikura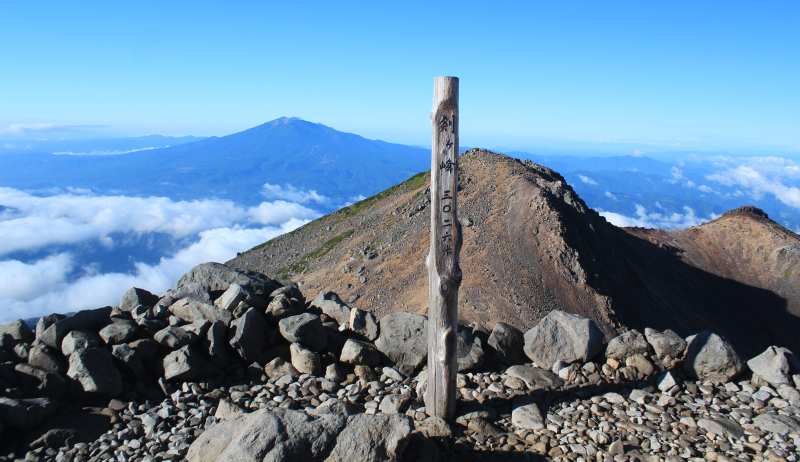 Image Credit: Alpsdake  (CC BY-SA 3.0)
View of Kiezuga and Tsuruga ponds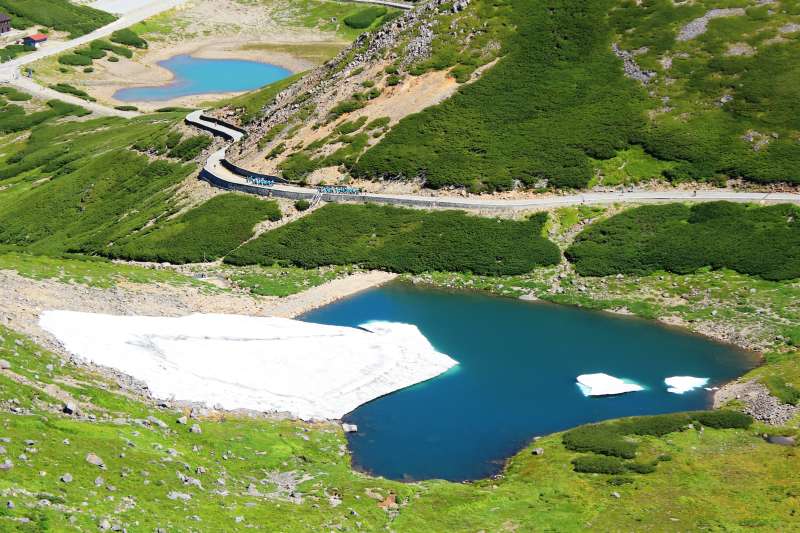 Image Credit: Alpsdake  (CC BY-SA 3.0)
Gongen Pond of Mt. Norikura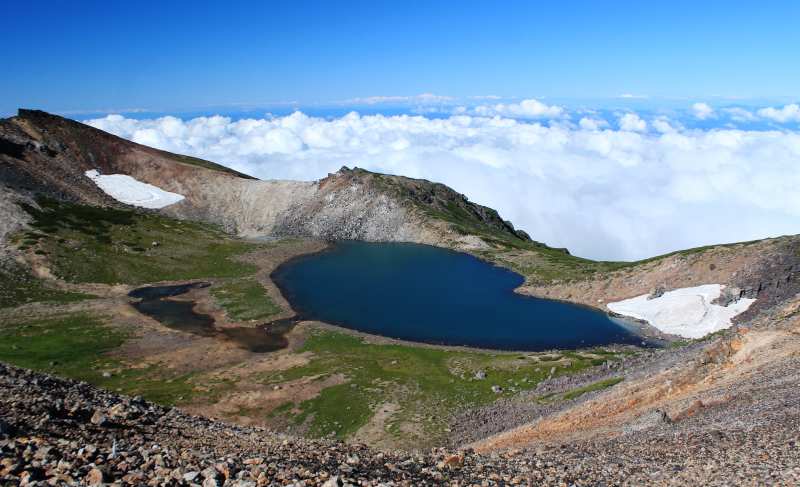 Image Credit: Alpsdake   (CC BY-SA 3.0)
Find Mt. Norikura on the map