Climb Mt. Fuji … 2018 Climbing Season July – Sept
The most sacred mountain in Japan, Mt. Fuji is also one of the most beautiful creations of mother nature.
From below looking up from the passing bullet train, lakes in the shadow of the mountain, or even from the city of Tokyo, it is truly a magical sight.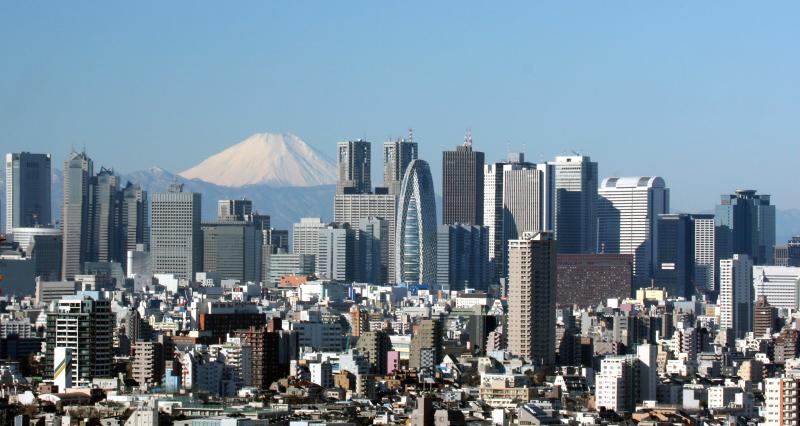 Image:  Morio – image – CC BY-SA 3.0
From the top is an equally sensational view. Climbing Mt. Fuji provides different perspective, of both beauty and spirituality.
The mountain is open to hiking to the top from July to September each year, with opening and closing times varying on the different trails … with most being open July 10 – Sept 10 in 2018.   It may be hot at the bottom in the middle of the summer months, however, the average temperature at the summit is between 5 – 8 degrees C (41 – 46 degrees F) .  And depending on the wind conditions, you will feel the temperature dropping to near freezing point.
Check out the above video to see some hiking to the top of Mt. Fuji.
Also, the Official Web Site for Mt. Fuji Climbing has a detailed climbing schedule for Mt. Fuji to plan your trip to the top.
The busy climb to the top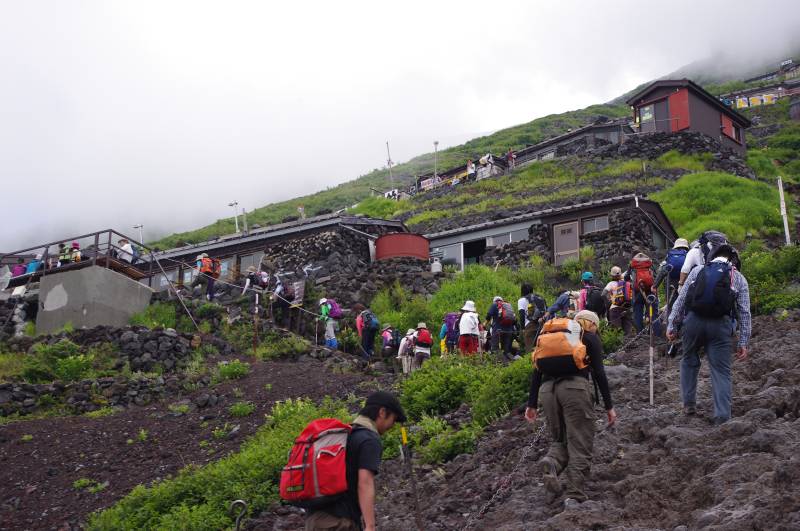 Image: Jakub Hałun – image – GFDL
There are four routes to top of Mt. Fuji … Yoshida Trail, Subashiri Trail, Gotemba Trail, and the Fujinomiya Trail. With ascent averaging 5-7 hours and descent 3-4 hours, depending on the trail.
Taking a break under the "torii" to take in the view.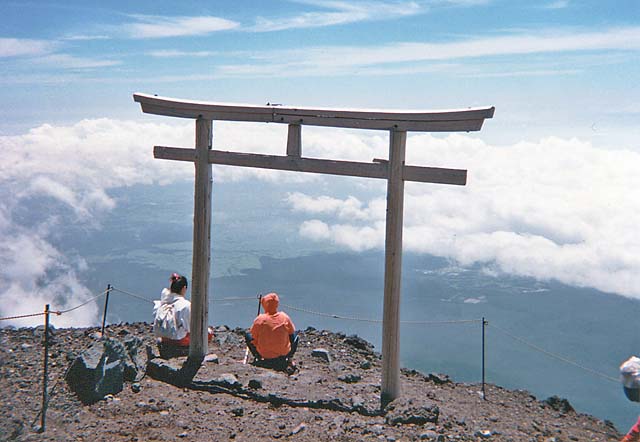 Image: en:User:Fg2 – Public Domain
View from the top of Mt. Fuji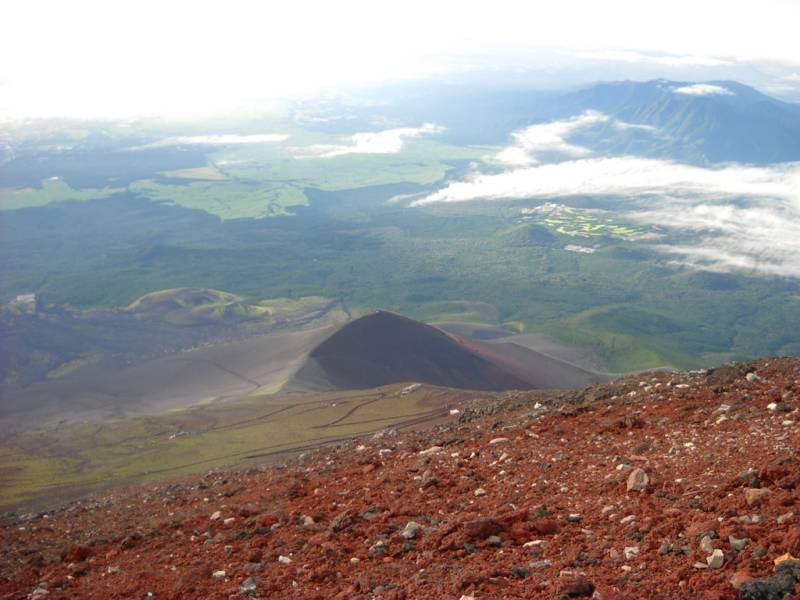 Image: Pyzhou – image – GFDL
Once you get to the mountain top there is the rim of a crater 600 meters in diameter and 200 meters deep.
Getting to the trailhead, one of the routes from Tokyo is to take the JR Tokaido Shinkansen Line 'Kodama' from Tokyo Station to Shin-Fuji Station (1 hour and 15 minutes) and then ride the Fuji Kyuko Bus (2 hours and 15 minutes).
The Japan National Tourist Organization has a great guide to climbing Mt. Fuji.
Location map:

Thumbnail Image: Alpsdake [CC BY-SA 4.0], via Wikimedia Commons
Instructions on how to view 360° video on mobile devices.
1. Under "Video Options" (located at top of page) select the VR 360 video.
2. On the video tap the title which is located on top left of the video
3. You will be taken to the YouTube app (if installed on your phone) where the video will play.
4. To return to this page tap the "return" button on your phone.