Video Tour of the Traditional Japanese House
Take a tour of a traditional Japanese house and garden.  Great video showing the typical traditional style of house found in Japan.  Surrounded by a garden of varied variety of shrub and trees, the traditional house is wood with a ceramic tile roof.  Inside with floors of wood and tatami and sliding doors between rooms made out of rice paper, there is a minimalist feeling.
According to Wikipedia, a traditional Japanese house does not have a designated use for each room aside from the entrance area, kitchen, bathroom, and toilet. Any room can be a living room, dining room, study, or bedroom. This is possible because all the necessary furniture is portable and can be stored in closets provided in most rooms.  Large traditional houses often have only one living room/space under the roof, while kitchen, bathroom, and toilet are attached on the side of the house as extensions.
Partitions within the house are created by sliding doors made from wood and paper, which are portable and easily removed. The doors seal each partition from top to bottom so it can create a mini room within the house. On the edge of a house are wooden floored passages, that are similar to hallways.   The floored passages or outside of the house is either partitioned by walls or portable wooden boards that are used to seal the house at night.  Roofs of traditional houses in Japan are made of wood and clay, with tiles or thatched areas on top.
For large gatherings, the partitions are removed to create one large meeting room. During a normal day, partitions can create much smaller and more manageable living spaces. Therefore, kitchen, bathroom, toilet, and entrance area with one multipurpose living space create one complete Japanese housing unit.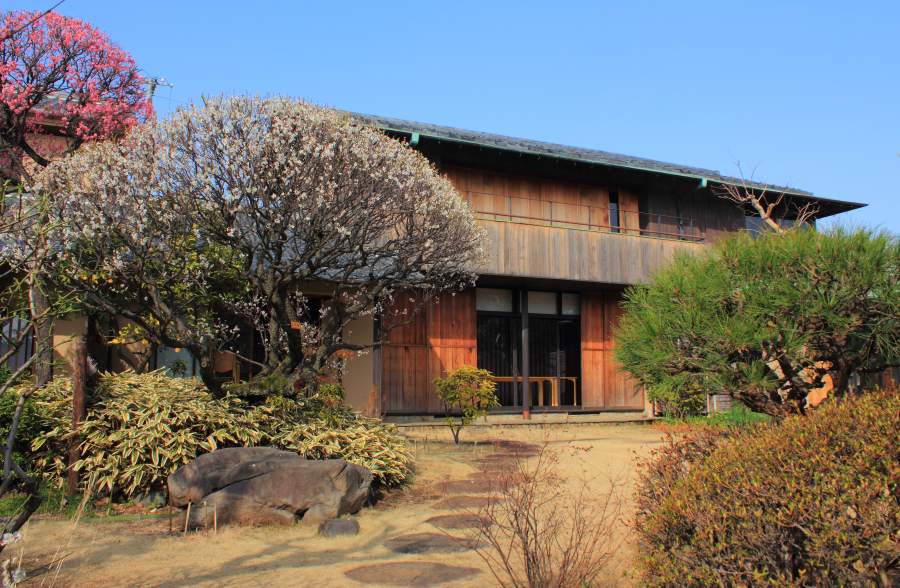 "Kadokawa Teien (Suginami Tokyo ) Ⅱ" by Kakidai –  CC BY-SA 3.0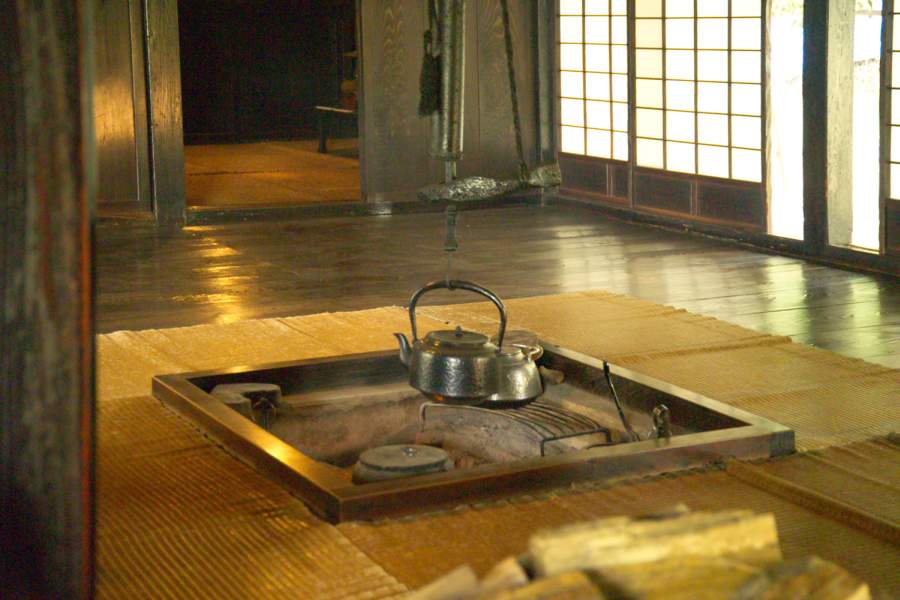 "Japanese Traditional Hearth L4817". Licensed under Public Domain via Commons.
Model of a traditional house in Kyoto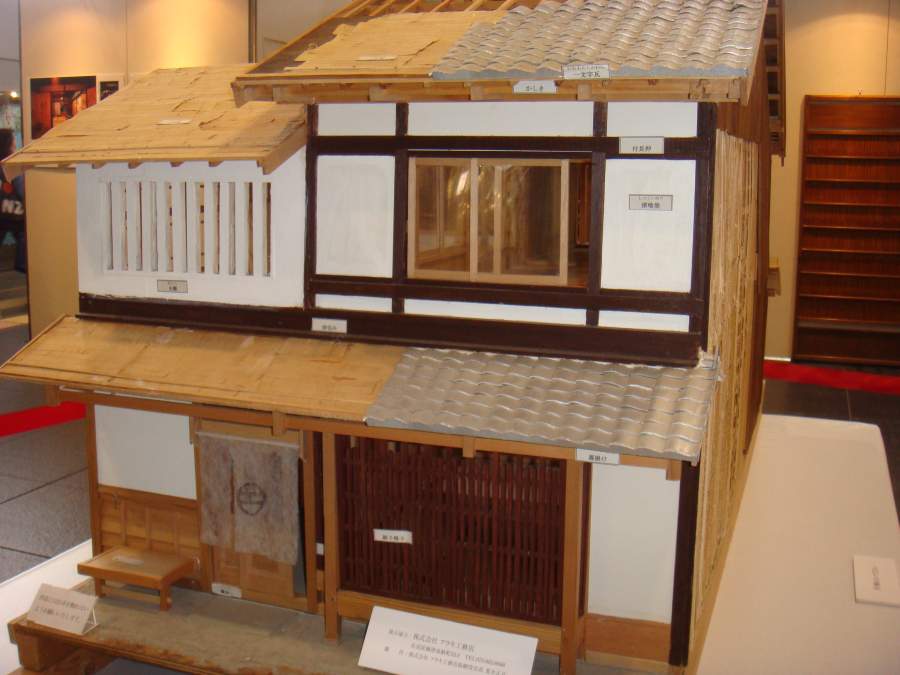 "Kytoto style house" by Ryuch. Licensed under CC BY-SA 3.0 via Commons.
Video credit: murasakiryu