Ski Japan – Great Adventures are Waiting
Japan has some great skiing opportunities, with some of the best powder in the world.
Japan is truly a skier's paradise, with more foreigners coming to experience backcountry skiing opportunities.  As this National Geographic post says, "Japanese snow will ruin you for life."
Niseko, Hokkaido

Watch some great backcountry snowboarding at Niseko
Niseko is the biggest and most popular cluster of ski resorts in Hokkaido.
Thanks to bouts of winter storms off Siberia, the Niseko resort area ranks among the snowiest resorts in the world. It's also one of the few ski resorts in Japan with boisterous nightlife, which perhaps explains why it's the most popular ski destination in Japan among Aussies.
Regulars rave about skiing into chest-deep dry powder without resistance. Niseko is also famous for off-piste and night skiing. Niseko receives one of the highest snowfalls in Japan each year, with the average snowfall of over 17 meters (55 feet).
Hakuba, Nagano Prefecture

Jon Olsson takes on the powder of Hakuba in his vlog, "JAPAN HAS THE BEST SNOW IN THE WORLD!!"
An internationally renowned ski resort town, the Hakuba valley is located deep within the Japanese Alps.  The surrounding valley has an annual average snow fall of over 11 meters (36 feet) and has a total of 10 ski resorts, with over 200 runs.  Recognized for its natural beauty and for its consistently brilliant snow, Hakuba was host to a number of major events in the 1998 Winter Olympics.
The resort receives a huge amount of snow annually guaranteeing powder and vast opportunities for exploring at your own pace and level. Being as it is so popular, the amount of accommodation offerings ranges from 5 star opulent hotels, to boutique lodges and traditional Japanese ryokans.
Other great places
Rusutsu, Hokkaido
Shiga Kogen
Zao Ski Resort
Nozawa Ski Resort
Backcountry skiing is also getting very popular with foreign visitors who come to Japan for world renown deep powder and unique (relaxed) atmosphere … and great Japanese food !  But be careful or you may end up like this group of Australian skiers and have to be rescued …


Watch the top video published by the Evergreen Outdoor Center, which provides backcountry ski services.  From their website, "Come and explore the vast Hakuba backcountry and some of the very best powder skiing in Japan. The Japan Alps average 12+ meters of somewhat dry powder each year, and no other mountain range in Japan has comparable terrain – powder in Japan doesn't get much better than this!"
Hokkaido backcountry skiing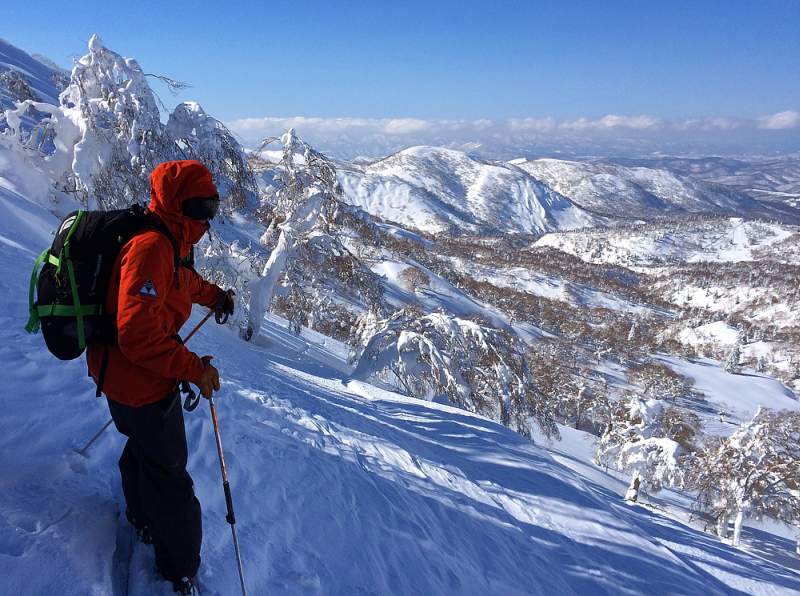 Image: Perfect Zero (CC BY 2.0)  modified for feature image
Hokkaido powder !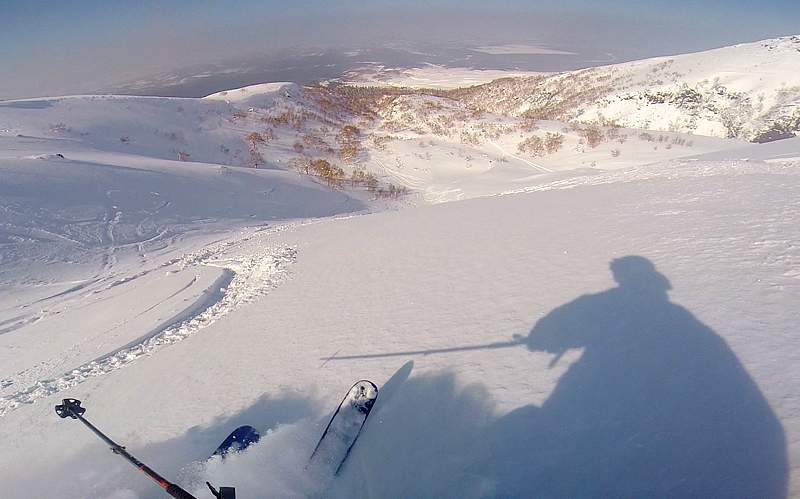 Image: Perfect Zero (CC BY 2.0)
Watch GoPro athletes John Jackson and Chris Benchetler as they seek perfection in snow. Follow the journey from the bustling city of Tokyo, to the great ski areas of Hakuba and Niseko

Create your own ski adventure in Japan !