Kusatsu Onsen: Enjoy hot springs and Ryokan stay
A popular tourist destination, Kusatsu Onsen is a hot spring resort located in Gunma Prefecture, Japan, northwest of Tokyo.   The source of its hot water is nearby Mount Kusatsu-Shirane.
The springs were a well known resort for centuries but they became one of the best known of such locations after the water there was recommended for its health benefits by Erwin von Baelz a German doctor who taught medicine at Tokyo University.
There are about 100 hot springs in Kusatsu with a total amount of about 34,000 liters water per minute pouring out of the ground. The water is sulfurous and acidic.  The locals claim the hot springs can cure all forms of ailments and guests have claimed that pain disappears while soaking in its hot water.
100 Best Hot Springs in Japan
Kusatsu Onsen was chosen by the Japan's top travel agents as country's No. 1 hot spring for 10 consecutive years in the 100 Best Hot Springs in Japan.  It was also chosen for admission into the Hot Spring Hall of Fame.
The Yubatake, one of the biggest hot springs and the main attraction of the town, is located in the center of Kusatsu. The spring water pours out of the rock and is then conducted through several rows of wooden boxes.
Yubatake at night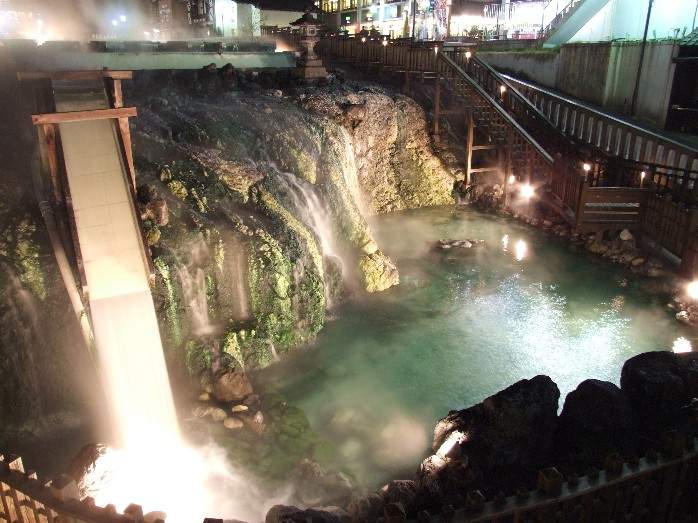 Image credit: "Yubatake yoru" by Lori Kusatsu  CC BY-SA 3.0 via Commons.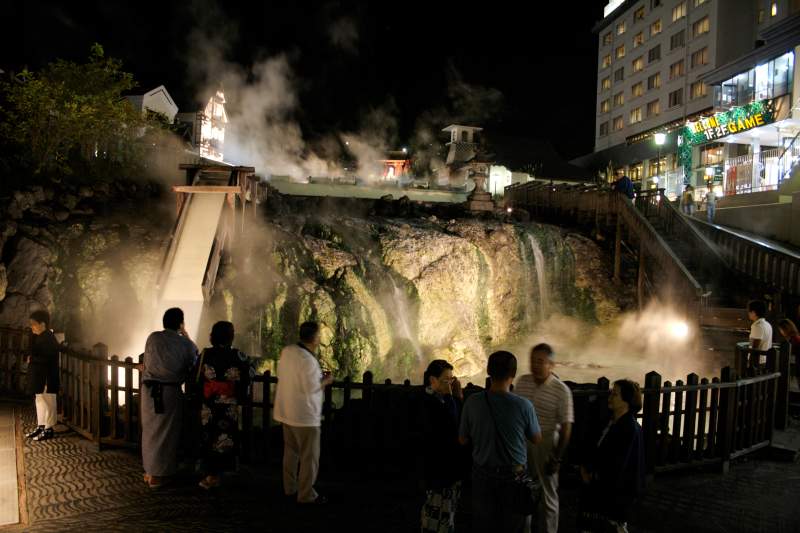 Image Credit: bizmac  (CC BY 2.0)
Entrance to Sai-no-Kawara Outdoor Bath, the largest outdoor bath in Kusatsu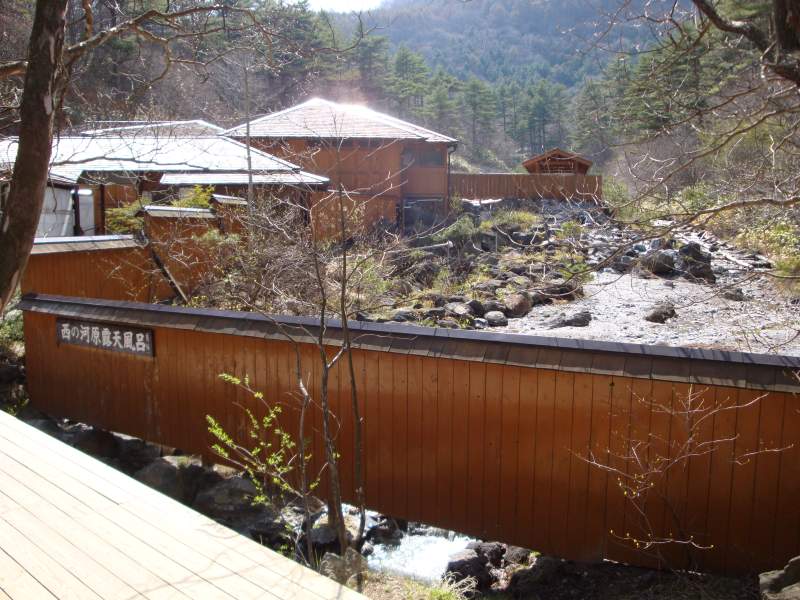 Image Credit: nhayashida  (CC BY 2.0)
Outdoor bath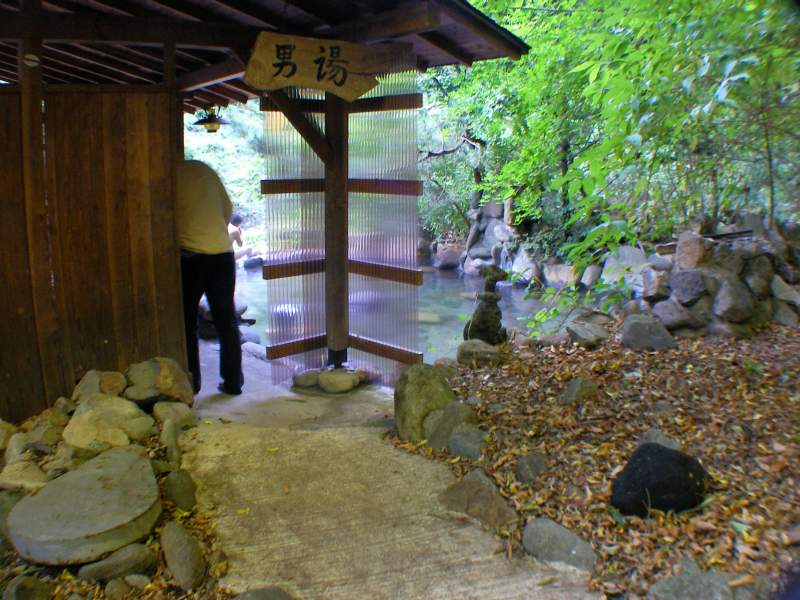 Image Credit: kc7fys  (CC BY 2.0)
More information about Kusatsu Onsen
Accommodations in Kusatsu Onsen
A list of accommodations in Kusatsu Onsen sponsored by  the Cooperative Kusatsu Onsen Ryokan.
Check out the top video to learn more about Kusatsu Onsen area and to consider a stay, meal, and hot bath at Kiyoshigekan a Ryokan (Japanese style inn) in Kusatsu Onsen
Map of Kusatsu Onsen area

While in Kusatsu Onsen you might also want to visit some tourist spots located nearby like Mount Shirane, Lake Yugama, the Asama Onidashi-en Park and Shira-ito Falls.
Special feature image: By Lori Kusatsu – CC BY-SA 3.0