Other side of Tokyo – Street riders, fast cars, custom car lovers
When one thinks of Tokyo (and Japan) cars, most people probably think of smaller, energy efficient sedans commuting along the cities narrow crowded streets.  But not so fast … the Japanese like fast, custom and high-end cars just like any other place around the world.
And there is a small group of car and motorcycle lovers that lives in that world of excessive performance and style as the Tokyo Street Riders.  These people live to show off their custom car and motorcycle designs on the streets of Tokyo.  Some of these car and motorcycle "super" enthusiasts can be seen (and heard) traveling the streets of Tokyo late at night, while others cruise by day on the weekends in their groups, for the enjoyment of the "group cruise" and to show off their high performance (and expensive) vehicles.  Check out the above video produced by GoPro that features these street riders.
Tokyo Drift
Tokyo street riders were brought to the world stage in the Fast & Furious installment of Tokyo Drift.  While there doesn't seem to be any real Tokyo drifters in Japan, there are many groups of performance car (and motorcycle) lovers that meet to share their accomplishments and to cruise the streets together.   Watch the Teriyaki Boys perform their Tokyo Drift music video.
Custom Car Show
For those who enjoy seeing up close many and varied high performance and custom cars … surrounded by beautiful models … there is the yearly Tokyo Auto Salon.  Held for over 27 years, this annual event is one of the top motor shows globally for modified and tuned cars and currently takes place every January at the huge Makuhari Messe event space located east of Tokyo.
One of the many high performance cars at the Tokyo Auto Salon event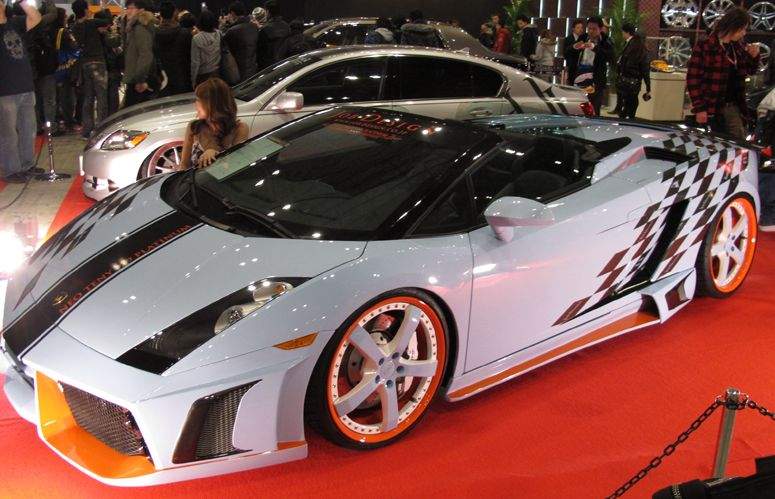 Image: dumdoy  (CC by 2.0) modified for feature image
Customized Nissan GT-R at the 2016 show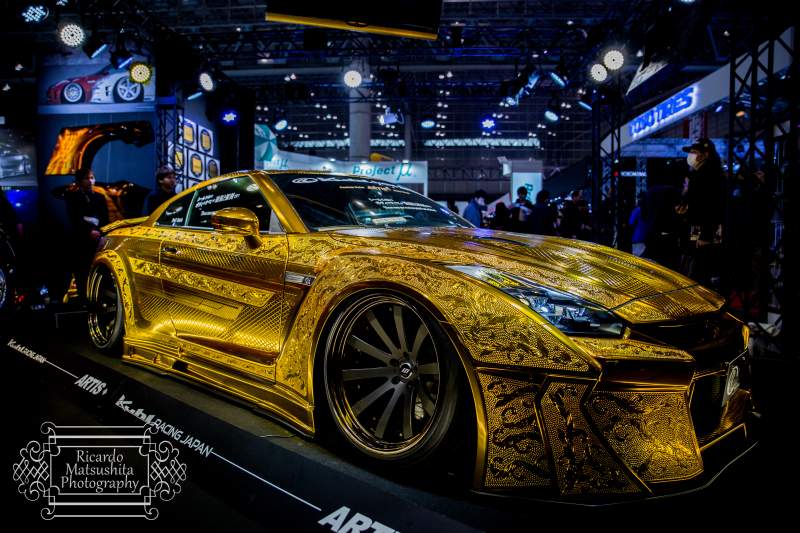 Image: Ricardo Matsushita  (CC by 2.0)
Some of the beautiful car models that can be found at the Tokyo Auto Salon event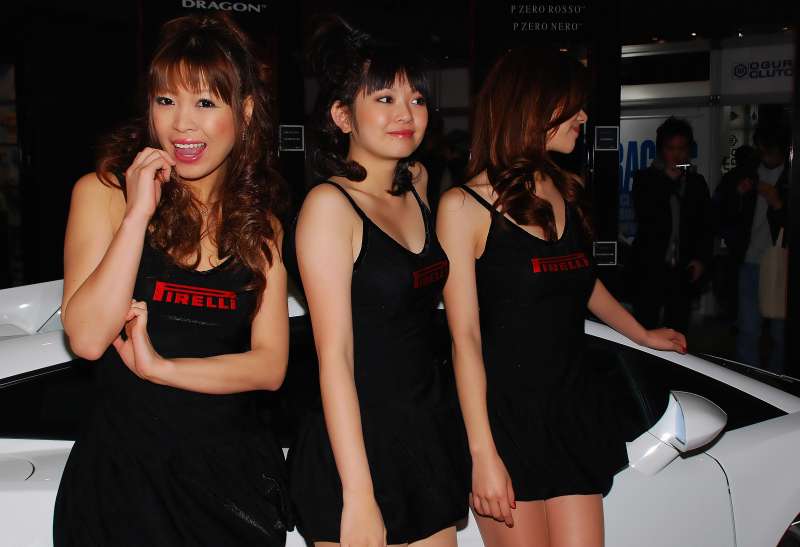 Image: Noll Perez  (CC by 2.0)